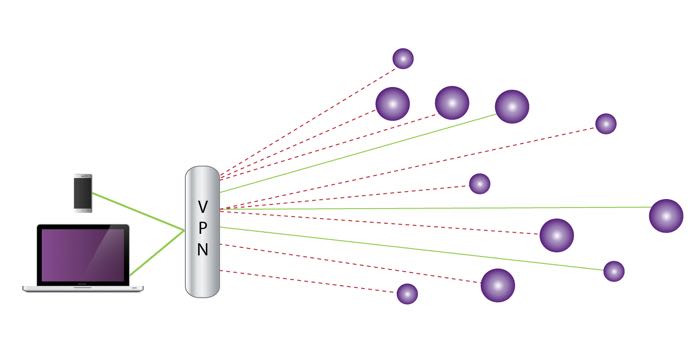 Travelling to a new city, or a country can be a wonderful experience. The thrill and the adventure of seeing a new place, meeting new people and enjoying a break from the humdrum routine leaves you feeling recharged. There are quite a few things you need to remember before setting off on your journey.
Remembering to keep your papers, identification and your personal belongings with you at all times will ensure your safety and also your convenience. Every country has a different set of rules, so you need to be aware of those of the country you are visiting and also get a VPN for your travels for the safety of your devices, too.
Things you need to remember when travelling:
Remember to pack enough clothes taking into consideration the climate as well as the occasions you might attend at the place you stay. However, pack light. Lugging your heavy suitcase from place to place will only make travel inconvenient and uncomfortable.
Hotels everywhere provide toiletries, but it is better to carry your specialized toiletries. Also, carry your medicines along with the prescriptions. Keep extra prescription drugs, too, in case you don't find them at the place you visit.
Take into consideration the climate of the place you are visiting. Make a list of things you will need and pack accordingly. Pack appropriate clothes, accessories and comfortable footwear. 
Taking care of your technological devices:
With the advent of the Internet and Travel apps, communication has undergone a huge change. However, taking care of the devices you carry tops the list of things to remember while on a travel.
Be it a laptop, a tablet, or a smartphone to stay in touch with your family and friends or to capture the beauty of the place or to make memories for your future, get a VPN for your travels.
You can also change your plan that you use for your phone. Networks offer international roaming for your plan that will come in use when you travel to another country and save you a steep mobile phone bill. VPNs can help travelers access content from their own home country and protect you on insecure Wi-Fi.
How does a Virtual Private Network help you while travelling?
To use your laptop or tablet, you will need a Virtual Private Network that keeps you safe while travelling.
A Virtual Private Network allows you to browse anonymously. It helps keep your IP address and location safe.
It prevents websites from installing cookies on your computer.
All the correspondence and the mails sent from your computer to your family and friends stays safe from snoopers.
It also prevents websites from tracking you thus you can browse freely using any WI-FI hotspot and not be monitored.
You can stay safe from hackers because your data is encrypted and indecipherable.
With the help of a virtual private network, you can connect anywhere, even a remote data center of your country.
In fact, investing in a VPN just for your travel will help you protect yourself and also your devices.
Using an unknown network that might be unsecure could put you into trouble. It could also prove dangerous for the devices you might carry on your travel.
Putting yourself and your identity and personal information at risk in an unfamiliar place can get you in a huge trouble and could lead to a ruined holiday.
Conclusion:
Travelling to an unfamiliar place brings with it not only excitement, but also concern, for your safety and wellbeing. Carrying the necessary items of clothing, medications etcetera is essential, no doubt, but more important than that is investing in a VPN that keeps you, your devices and your personal information safe from hackers. For any such unforeseen eventuality has the potential to leave you stranded with no help, whatsoever.
So, getting a VPN for your travel helps you stay safe than sorry.