At the turn of a new financial year, cars were expected to get safer – and they have. However, some of the cars are not updated to meet the new safety norms which were implied on April 1, 2019. So far, the safety norms mandated ABS (Anti-lock braking system) across all the cars on sale in India. For some manufacturers, updating their cars with ABS could be an expensive affair which could hike the price of the vehicles. Although, from October 1, 2019, the cars on sale will have to meet stringent crash test norms which will have to comply with full-frontal impact along with 40 per cent offset and side impact. The cars need to have the platform and the chassis to be updated to meet the crash test norms. The research and development for the update can cost a bomb to the manufacturers, hence some of the products by the manufacturer have phased out and some will phase out over a period of time.
Maruti Suzuki Omni
The Maruti Suzuki Omni Van has not been updated to meet safety norms and will not be on sale anymore as updating the van with ABS will not be a cost-effective measure.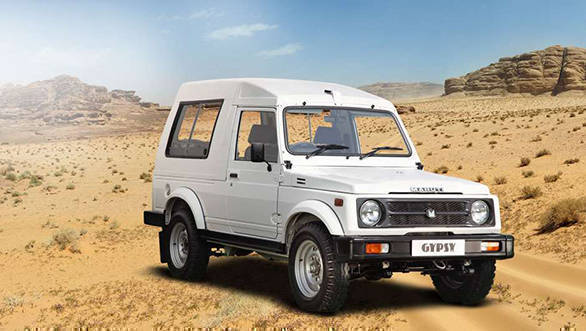 Maruti Suzuki Gypsy
Another car that has been on sale for over three decades has been pulled down from the company's website. Updating the Maruti Gypsy with an ABS could have been a temporary fix, however, the ladder frame chassis will have to face the wrath of the stringent norms to come in play from October 1, 2019.
Honda Brio
The Brio has been discontinued in India. The manufacturer has no plans to update the hatchback nor to bring any replacement anytime soon. The current Brio is not compliant with the crash test norms that will come under regulation from October 2019 as well as the BS-IV norms which will come into force from April 2020.
Tata Nano
Tata Motors' most ambitious project, the Nano reached the end of its tenure in India last year. Tata Motors dealerships located across the country confirmed that the Tata Nano has been taken off production. While most of these dealerships have sold the majority of stocks, there are some who were offering a discount of Rs 15,000 on the 2018 inventory.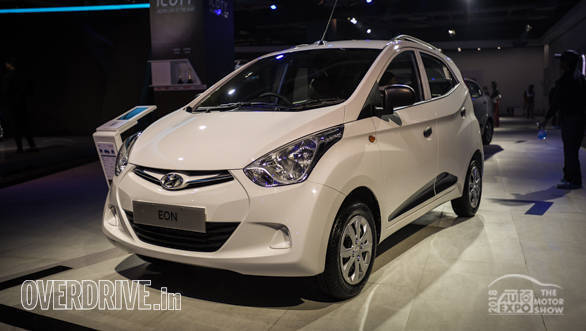 Hyundai Eon
Hyundai did not update the Eon to meet the safety regulation other than just adding ABS. The norms mandated the addition of driver airbag, rear parking sensors, speed limiter and seatbelt reminder as standard across all variants. The Korean carmaker has pulled its entry-level hatchback off its official website and the car is not on sale anymore. This makes the Hyundai Santro as the most economical offering from their portfolio.
Price (Ex-Delhi)
Starts Rs 4.66 Lakhs
Displacement
1198cc
Transmission
Automatic
Max Power(ps)
88
Max Torque(Nm)
109
Mileage
16.5 Kmpl
Hyundai Eon 2014Full Spec
Price (Ex-Delhi)
Starts Rs 3.29 Lakhs
Displacement
814cc
Transmission
Manual
Max Power(ps)
56
Max Torque(Nm)
74.5
Mileage
21.1 Kmpl
Hyundai Santro 2018Full Spec
Price (Ex-Delhi)
Starts Rs 3.9 Lakhs
Displacement
1086cc
Transmission
Manual
Max Power(ps)
59
Max Torque(Nm)
84.33
Mileage
-NA-
Mahindra Marazzo 2019Full Spec
Price (Ex-Delhi)
Starts Rs 9.99 Lakhs
Displacement
1497cc
Transmission
Manual
Max Power(ps)
121
Max Torque(Nm)
300
Mileage
17.6 Kmpl
Maruti Suzuki Omni 2013Full Spec
Price (Ex-Delhi)
Starts Rs 2.82 Lakhs
Displacement
796cc
Transmission
Manual
Max Power(ps)
34.7
Max Torque(Nm)
59
Mileage
-NA-
Price (Ex-Delhi)
Starts Rs 2.36 Lakhs
Displacement
624cc
Transmission
Manual
Max Power(ps)
33
Max Torque(Nm)
45
Mileage
25.35 Kmpl
["source=overdrive"]