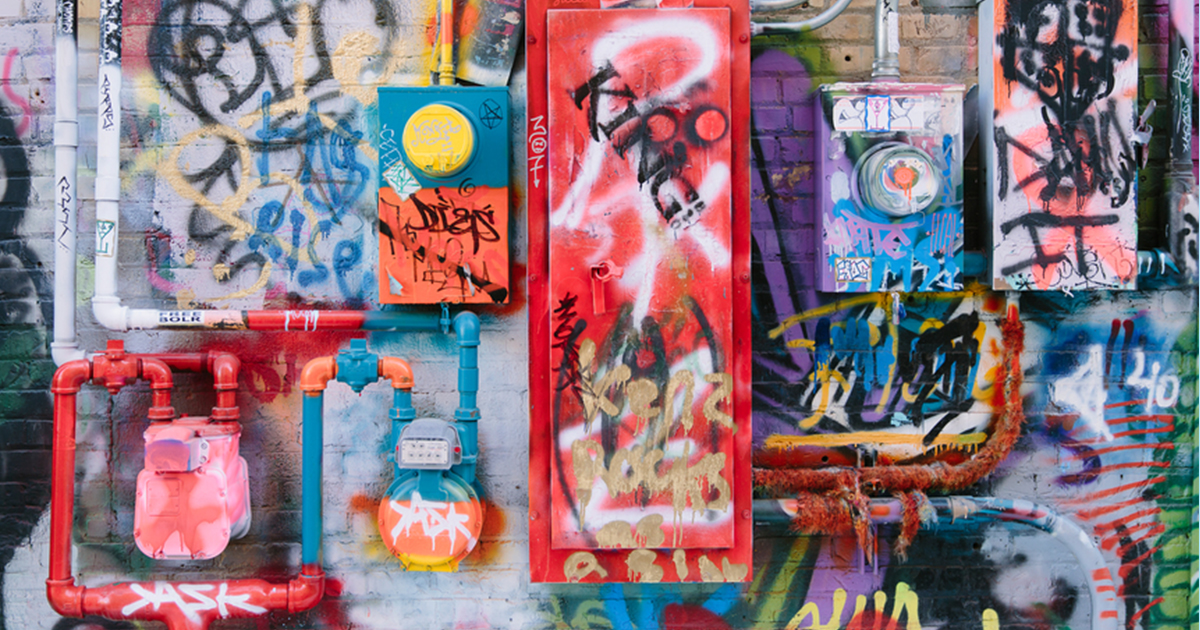 A "graffiti tour" in a New York City neighborhood is spurring a discussion about income inequality.
Dazed writer Jonathan Turton took a "Free Tours By Foot" tour of the Bushwick neighborhood in Brooklyn which focuses on street art. Bushwick was an immigrant neighborhood in the 1950s and 60s that struggled with poverty for decades. It has since become something of a "hipster playground," as Turton called it, and a prominent example of gentrification.
In his piece about "ghetto tourism," Turton said he decided to take one of the foot tours because the concept annoyed him.
"Before we get balls deep into the value of the experience provided by 'Free Tours By Foot,' which puts street art at its focus, it's worth admitting there are probably more pertinent things to be annoyed by in the world right now over a walking tour in New York," he wrote. "Still, there's something about a gaggle of predominantly well-to-do white people, being led around a depleted Brooklyn territory three times a week, by another well-to-do-white-person. The concept is inherently weird."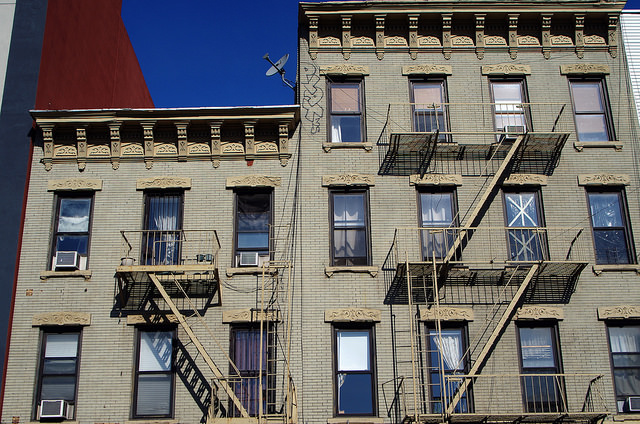 FLICKR/MIKE STEELE – FLIC.KR
Turton said that although the focus of the tours is art, its seems like a "safari" for rich people to look at poor people.
"Income inequality and health inequity have sadly defined Bushwick for decades," he wrote. "So it seems peculiar that affluent people with expensive DSLR's and boat shoes now want to have a poke around."
People had strong reactions to the reporter's allegations of "ghetto tourism."
Jamiles Lartey, a reporter at The Guardian, tweeted that the tours of Bushwick are being held to a double standard.
He noted that the same company has tours of various neighborhoods in New York, including affluent ones.
However, Turton argues that a significant problem with the Bushwick tours is that low-income residents aren't benefiting financially.
A local artist told Turton that some of the art on the tour on is allegedly corporate-sponsored.
"The tour applies a capitalist mentality to something that was made in total opposition to that. Graffiti was ostracized and the artists that did it around here were criminals. Now there's a tour?" Chris Carr, an artist and Bushwick resident, told Dazed. "I'm not mad at people that want to see cool artwork but it feels like commodification and appropriation of a culture."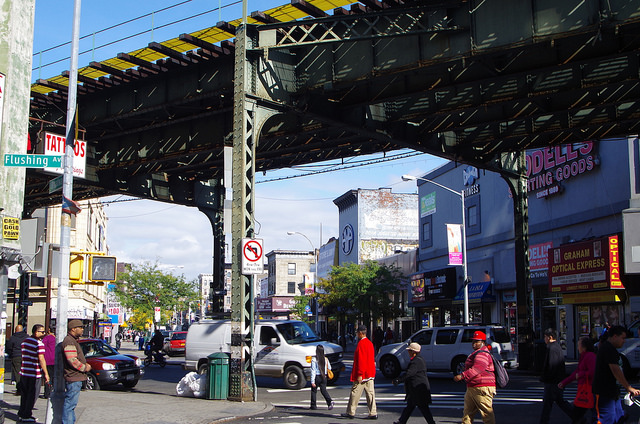 FLICKR/MIKE STEELE – FLIC.KR
Turton wrote that the the businesses featured on the tour probably aren't helping low-income people.
"On this tour, we make a stop at an indie shopping precinct that sells coffee and organic bread," he wrote. "Not exactly community reparations."
Free Tours By Foot sent a statement to ATTN: in response to the Dazed article:
"We have been giving art walks for nearly four years in Bushwick and have experienced so many positive encounters during this time with locals and visitors, many engaging with us, waving, saying hello and welcoming the diverse travelers from around the world. It has been amazing to get to know the local businesses, members of the community, and the local artists plus international artists alike. We definitely feel that we are a welcome member of the community and that we bring a positive experience to the area."
Bushwick is not all gentrified, yet.
A significant number of residents are still struggling to live there. More than half of Bushwick residents spend 30 percent of their monthly income on rent, and 16 percent of residents older than 16 are unemployed, compared to the 11 percent average for NYC as a whole. The city's 2015 Community Health Profile for Bushwick said 35 percent of deaths could have been avoided if not for income-related health obstacles. The majority of residents who live in Bushwick are minorities, as 65 percent of the population was Latino and 20 percent black in 2015.
Other low-income U.S. neighborhoods have attracted onlookers.
Detroit has become a popular subject for "ruin porn," a controversial style of art that features decaying buildings. #Ruinporn has thousands of posts on Instagram in cities across the world, but many of them are from Detroit.
Because of hard economic times, the city has 900 abandoned manufacturing sites and thousands more abandoned homes and lots. In 2016, Detroit had 53,000 empty houses. The vacant laws have attracted other artists interested not in ruin porn, but in depicting Detroit's resurgence. Artists Alejandro Campins and José Yaque and curator Rafael DiazCasas are showing an exhibit dedicated to the history and growth of the city called "Queen Anne's Lace," a weed that grows on the sides of abandoned buildings. In May, DiazCasas told The Atlantic's City Lab in May that the project was inspired by vacant lots and buildings.
"In abandoned lots where houses used to be, we always saw something growing, something new," he said.
RELATED: The Disaster Known as the Fyre Festival Turned Into a Conversation About Income Inequality
["Source-ndtv"]